Publicado el 06/07/2007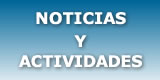 ' AM transmitter theory and technologies'
Seminario * Steve Spradlin * Jueves 2 de agosto

Volver a la sección
El Capítulo Argentino de la IEEE BTS Broadcast Technology Society invita al Seminario 'AM transmitter theory and technologies' que dictará Steve Spradlin el jueves 2 de agosto en la sede de IEEE/CICOMRA.
Este Seminario no es arancelado. Se dictará en idioma Inglés, pudiéndose formular consultas y recibir aclaraciones en castellano.

Resumen
- Overview of Harris AM transmitters and the modulation technology they use
- Overview of digital radio systems for AM transmitters (both HD Radio and DRM)
- Antenna considerations for future digital radio systems
- Coverage analysys methods used in the field
- AM transmitter theory and technologies
-- Benefits of Digital Amplitude Modulation over Pulse Duration Modulation (PDM) filtering
-- Using Solid State efficiencies to lower power consumption and reduce maintenance requirements
-- Expectations of daily operational requirements for AM transmitters
-- DRM & HD Radio: The benefits and technologies for these digital radio experiences for the operators & your listeners.

Orador
Steve Spradlin es AM Product Application Engineer de Harris Corporation, Broadcast Communications Division en Quincy, Illinois, USA.

Fecha y hora: Jueves 2 de agosto de 2007, de 15:00 a 18:00
Lugar: Auditorio IEEE/CICOMRA, Av. Córdoba 744 Piso 1 B, Capital Federal
Inscripción: Vía web, completando el formulario disponible en: http://www.ieee.org.ar/sistemainscripciones/InscripcionSolicitud.asp?idevento=18
Alternativamente, por e-mail a sec.argentina@ieee.org citando 'Conferencia BT-05' o por teléfono a IEEE/CICOMRA (011) 4325 8839.
Este Seminario no es arancelado, pero agradeceremos inscripción previa para mejor organización.

Volver a la sección
---
Destacados